Is that a person in that tank?
Sure is, and yes this is the same tank as previously listed. Its former version got away from me, algae-wise, but this time we have the opportunity to try a few different things, such as polishing the inside of the tank.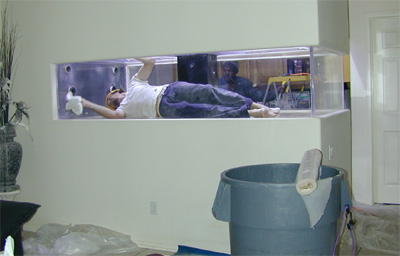 Tank Size - 96" Long x 48" Wide x 24" Tall, 11/4" thick Acrylic
Filtration - Reservoir with Live Rock
Pump(s) - One Iwaki 100RLT, Three 3800 GPH Spa Pumps
Protien Skimmer - 5ft. Top Fathom, venturi driven
Lighting - Two 400 wt 20,000K-HQI MH, Six 110 wt. VHO Flourescents
Additional Equipment - Seaswirl, osc.discharge
Placement - In Wall between Living Room and Office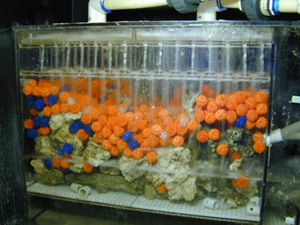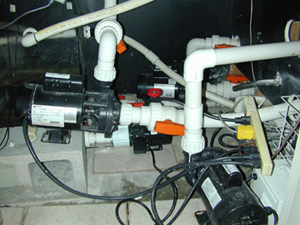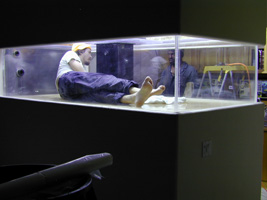 I discovered a couple of the surprisingly impressive things, Scott had quite the eye when it came to arranging the rock, and he picked up this aquatic foam, used for koi ponds, which allowed us to securely bond the rocks together.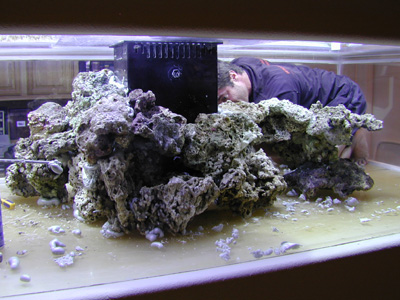 Note how the foam bulged up after drying. Once dried the foam was then picked out leaving a clean look yet enough still was left to secure the joints.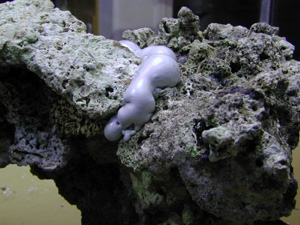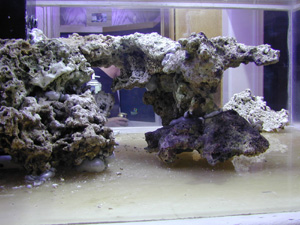 Another change that was made was to a 20,000K HQI Metal Halide lighting system. These lights really give the impression of being below the surface.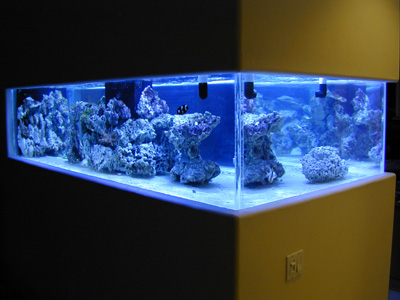 Now that the tank is cycled Scott is eager to begin adding livestock....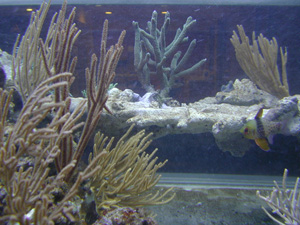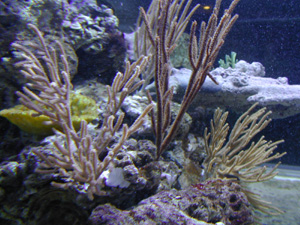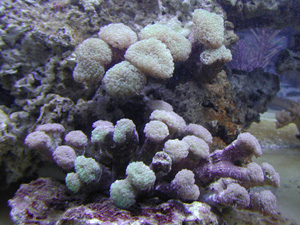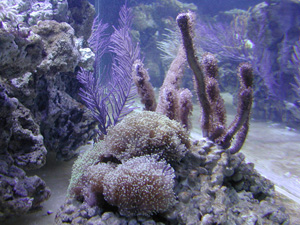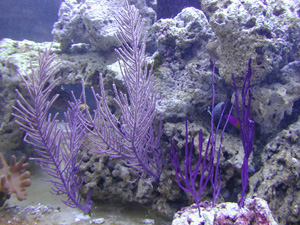 Visit the Aquarium Design home page