48" Jelliquarium jellyfish tank built into a wall that divides a conference room.
White walls with black gloss door trim and crown molding.
Red colored rope lights are mounted above the crown molding.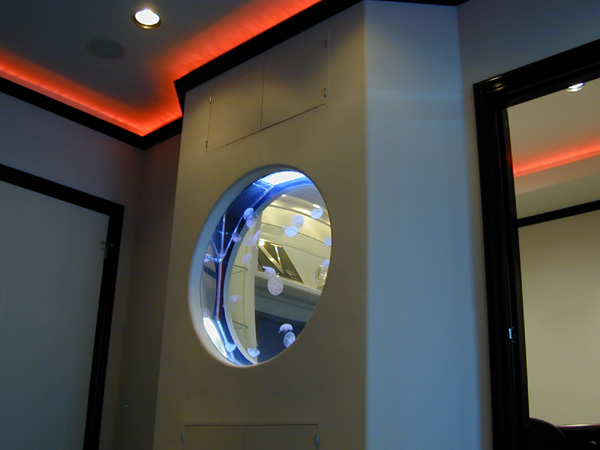 Access to filter system and above the tank for servicing is done from one side of the wall.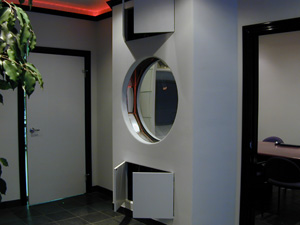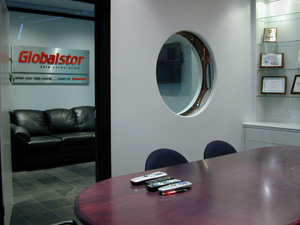 Wet-Dry filter system, protein skimmer, pump are positioned below the tank. The chiller is placed up within the attic area so as to have no problem discharging its heat flow.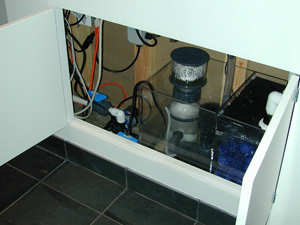 Twenty seven 4" Moon jellyfish slowly glide around within this 48" x 12" x 48" Jelliquarium. The jellyfish are fed a frozen planktonic food, called Cyclopeeze, twice daily.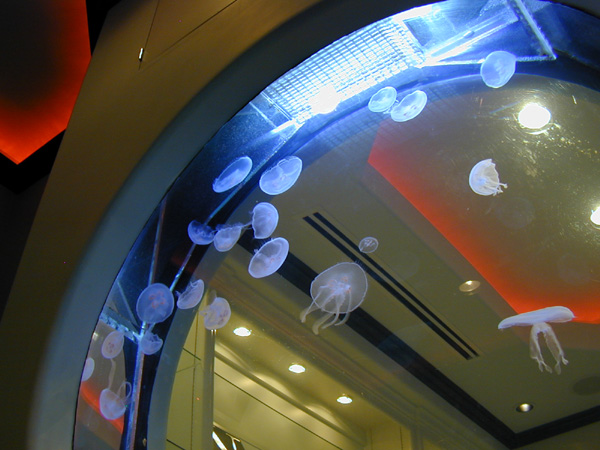 Visit the Aquarium Design home page