The next time you visit the dentist sit back and relax with this saltwater aquarium built into the check-in counter.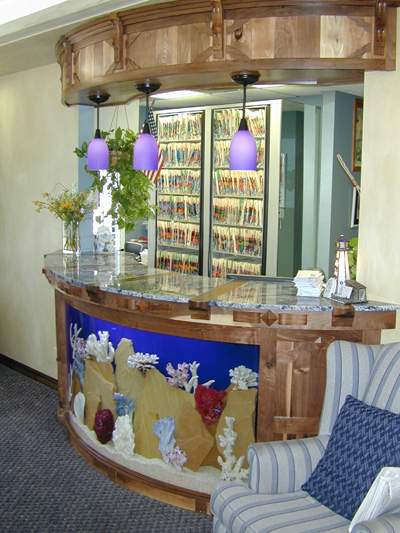 Acrylic aquarium has an outside radius of 94" long, 14" wide and is 40" tall.
The original counter of 20 years was oak with a Formica top. It was quickly dismantled and removed.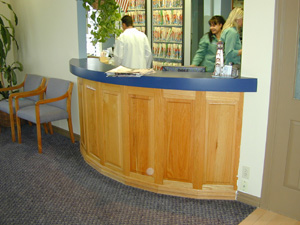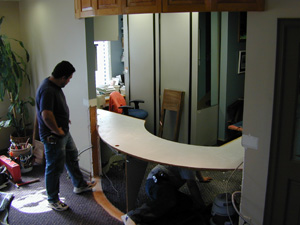 Due to the fact that the the tank is at floor level the wet-dry trickle filters are built into both ends of the tank. The water spills out through teeth at the ends onto a drip plate and filter pad. The water then drips down through bio-balls and is collected and returned to the tank via Rio 2500's. The tanks top is recessed to accommodate and protect the fluorescent lights.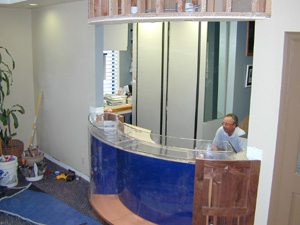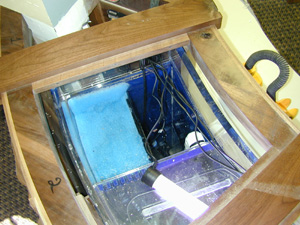 Note the pie shaped openings on top of the tank. These are where the granite panels are placed.
Visit the Aquarium Design home page