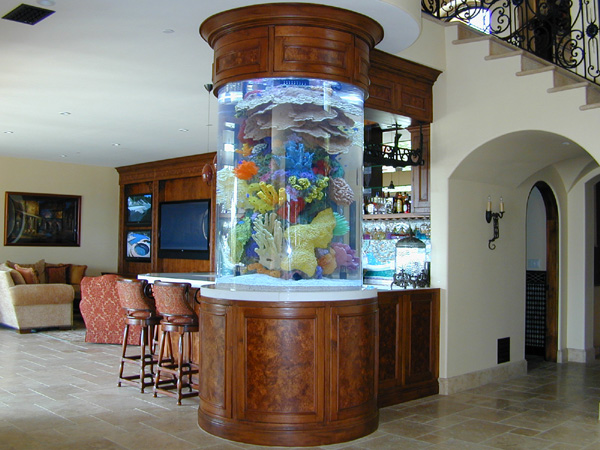 Acrylic aquarium (Seamless / Spun-Cast) 66" Tall and 45" in diameter.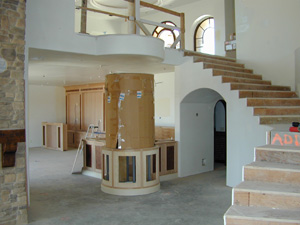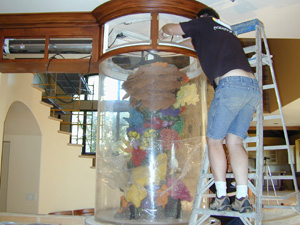 2" square-stock metal stand, powder coated is 36" tall with 3/4" plywood top.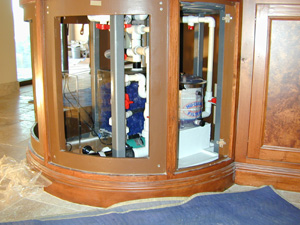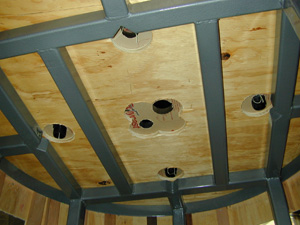 The entire filter system, except the chiller, fits under the tank and consists of two separate systems; an extra tall wet-dry trickle filter, Euro-Reef protein skimmer and a 1/3 HP AquaLogic Chiller driven by a 800 GPH Iwaki (japanese) 40 RLT water pump. The second system is an 1800 GPH Dart pump and a canister filter for a pleated cartridge. All pumps have union and ball valves for easy removal. To be sure it all fit I did a mock-up of the system before it was installed.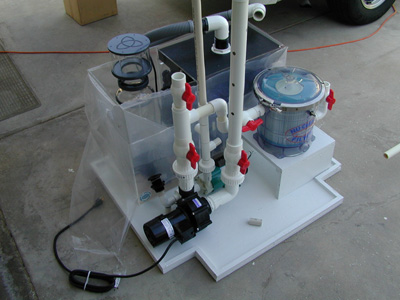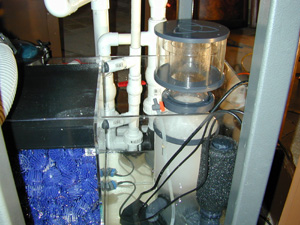 The artificial coral reef surrounds and hides the 8" x 8" Internal Overflow, which is where the water drains from the tank. The overflow contains a 1.5" Durso Stand Pipe and 3/4" return line. The lighting consists of three 18" 96 watt SunPaq Quad power compact fluorescent lights.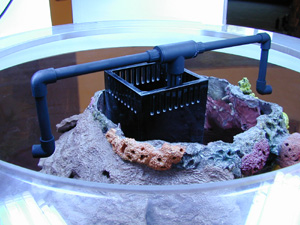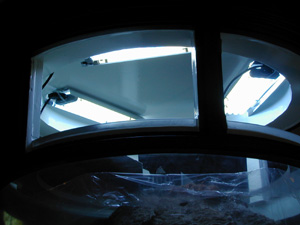 The artificial coral reef consists of a fiberglass body which specially formulated silicone rubber colored cast corals that are individually attached.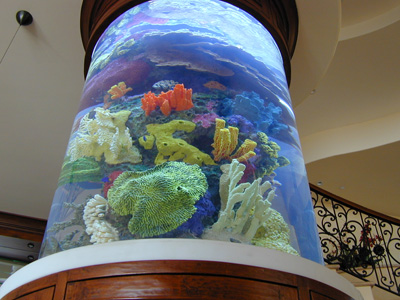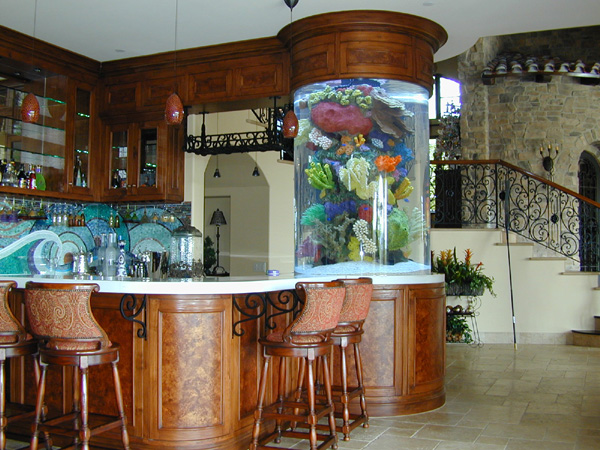 Visit the Aquarium Design home page